Posts feature partner companies & may be sponsored. Post contains affiliate links & I will be compensated if you make a purchase after clicking on links.As an Amazon Associate I earn from qualifying purchases.
The last month or so has been an emotional roller coaster than I am more than ready to get off of.  Seems like middle aged metabolism has been joined by premenopausal hormones and resulted in one seriously off kilter mom.  I seem to spend more time crying than I do eating lately. Thanks to that little molecule called estrogen I still end up packing on the pounds and making my way through a box of tissues at an alarming rate.  I cry over Publix commercials.  I cry because my children are teenagers and no longer believe in Santa. I cry because there is dust on my desk and I have yet to find time to clean it.  Yes, I have cried over dust.  Someone please tell me that this hormonal maelstrom will die down soon!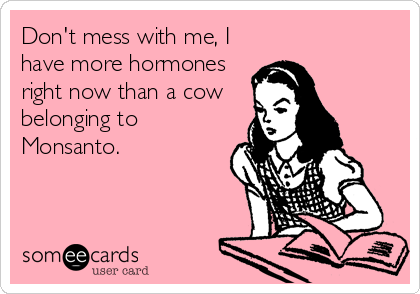 I have always been a bit more emotional over the holidays.  I extend myself too far and end up stressed out and irritable.  But I want the holidays to be perfect…I want homemade cookies and candy.  I want gifts wrapped with beautiful paper and ribbons.  I want memories that my children will carry with them for a lifetime.  I just hope their memories of Christmas don't include their crazy ass mother crying over Publix commercials!  Those don't sound like perfect memories.
I look back on my own Christmases with my family and remember perfection. There were gifts under the tree, mom's homemade cookies, visits with cousins and Christmas Eve service at church.  Of course, those Christmas memories are probably a bit skewed.  I probably didn't get the gifts I really wanted, didn't want to hang out with my cousins all day, and hated going to Christmas Eve service.  I did love those cookies, though.  They really were perfect.
So, maybe I am stressing out too much over my Christmas perfection.  Maybe my kids will look back on their Christmas holidays with fondness even if I don't bake 7 different kinds of cookies and buy them matching outfits for Christmas Eve service.  Maybe it doesn't really matter if there is dust on my desk.
I just wish my hormones would get the message.  Or that Publix would stop airing that damn tear jerker of a commercial!
I wear many hats in this thing called life. I am a science geek, an introvert, a busy mother of teens and slightly neurotic about dirty dishes. I used to have a really important sounding job in cancer research when I decided to give it all up to be a stay at home mom. I played with Playdough, colored pictures of Barbies and freaked out when the baby ate dog food. Then the second kid came along and I started to think dog food might have nutritional value. What is Fractionated Living? It is me…divided by work, life, kids, marriage, and hobbies and trying to come up with the answer to life.